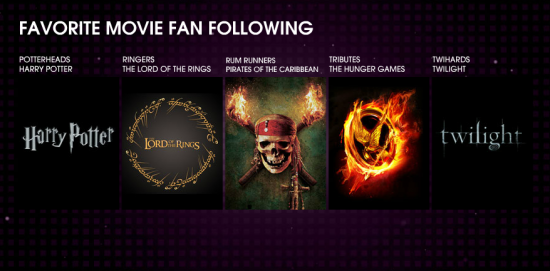 You hear that? You've been nominated for a People's Choice Award!
They've added a new category this year, the Favorite Movie Fan Following, and they have Twihards up against Potterheads (Harry Potter fans), Ringers (Lord of the Rings fans), Rum Runners (Pirates of the Caribbean fans), and Tributes (Hunger Games fans)! This could get ugly.
Also, Kristen Stewart is nominated for a few things, like the Face of Heroism and On-Screen Chemistry award for her work in Snow White and the Hunstman. The nominees were chosen before Breaking Dawn - Part 2 came out, so other than that the Twilight saga isn't included in this year's People's Choice Awards.
So what are you waiting for?
Click here
to start voting!