The Superbowl wasn't the only exciting thing this past weekend (though it was still the most exciting thing: GO SAINTS!), there was also Celebrity Beach Bowl, which both Taylor Lautner and Kellan Lutz were in.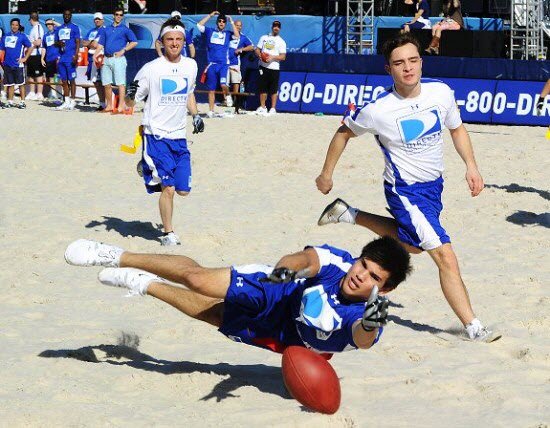 Here's a video of the game's highlights:
ESPN
got an interview with Kellan.
And there's a picture gallery for the event you can check out
here
.
After Celebrity Beach Bowl, Taylor Lautner went with Rob Lowe to see the Superbowl live (lucky duck)!
E! Online
has an article about it.
Now speaking of Kellan Lutz, he is at it again; helping the homeless and participating in
DoSomething.org
's Teens for Jeans: