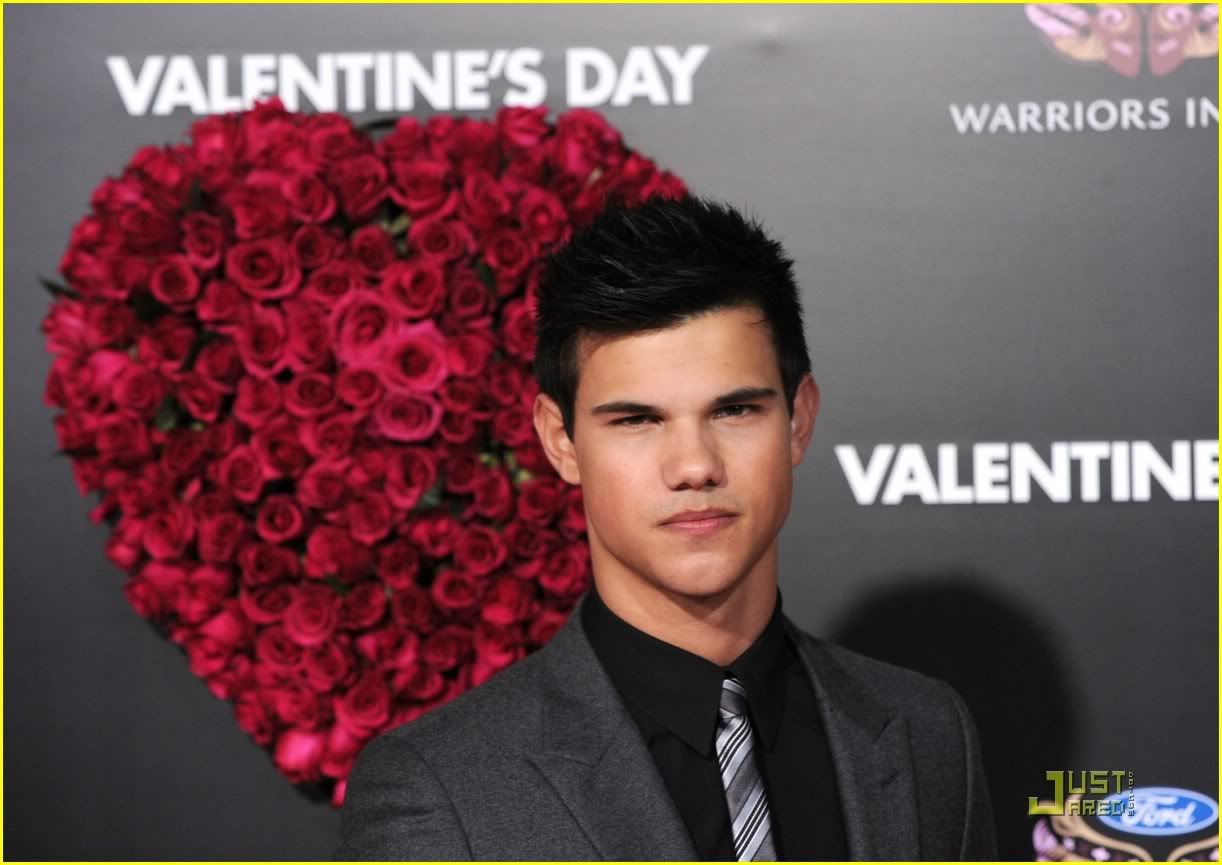 Last night was the premiere for Taylor Lautner's most recent movie, Valentine's Day! And, according to
The Press Association's
article, tons of people showed up, but not for Taylor's famous castmates--they came for Taylor Lautner himself (yes, the fans ignored Anne Hathaway and Julia Roberts as they walked over to get Taylor's autograph)!
So this week is a big one for Taylor. First he had a movie premiere, and then his birthday is this Thursday! So Access Hollywood brought a birthday present for him to the Valentine's Day premiere!
And
Just Jared Jr.
has a bunch of pictures of Taylor at the premiere you can check out.