This picture of Edward during the fight scene in Volterra recently hit the net: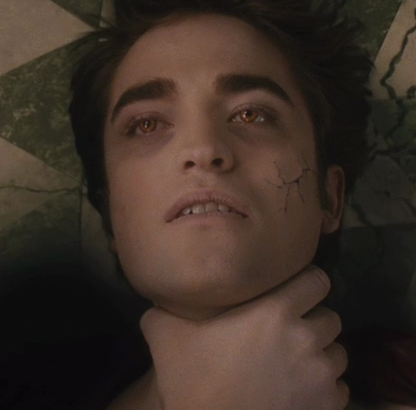 Like the marble floor, his marble skin cracks! Ouch!
Also, the Twilight saga: New Moon edition of
USA Weekend
that we posted about a while ago is now out! With their special cover and articles, they also have an
interview with Robert Pattinson
!
Alex Meraz was interviewed by
Saturday Night Magazine
.
Vanity Fair
interviewed Chaske Spencer.
Now this is way random, but it's hilarious: Jimmy Kimmel spoofed the Jacob and Paul werewolf scene: